If you want to have the material for your local mobilisation or actions, please fill out the following form to order from us or find below the downloadable versions.
To order please fill in your mail adress, a shipping adress and the type and amount you want us to send you. We will get back to you as soon as possible.
You'll find the materials you can order below.
Posters (ready for shipment, all in DIN A2, but "Refugees Welcome!!!!" in DIN A1)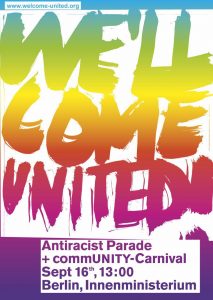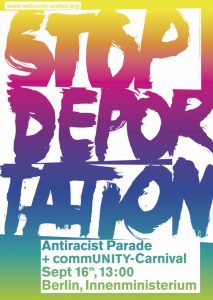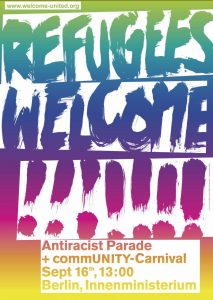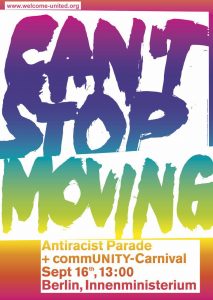 Leaflets (ready for shipment)
Leaflet Front Page
Leaflet Back Page
Sticker (bestellbar, A7)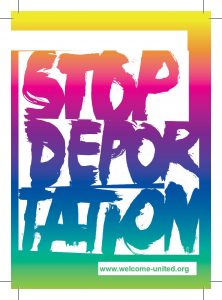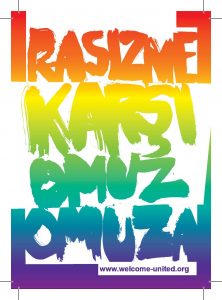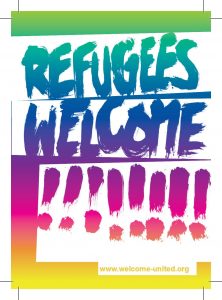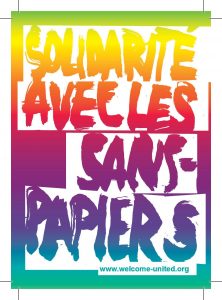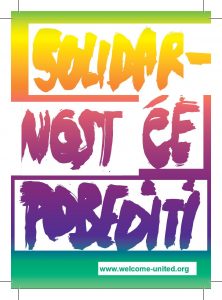 Leaflets for mobilisation in the camps – example version, needs to be adjusted to local specificities (for self-printing, not ready for shipment)
Welcome United-Camp-Mobilisation_ENGLISH_SHORT for Brandenburg and Hanau

Calls (different languages, not ready for shipment)
Aufruf Deutsch