City Plaza Hotel – Athen
refugee accommodation and solidarity space city plaza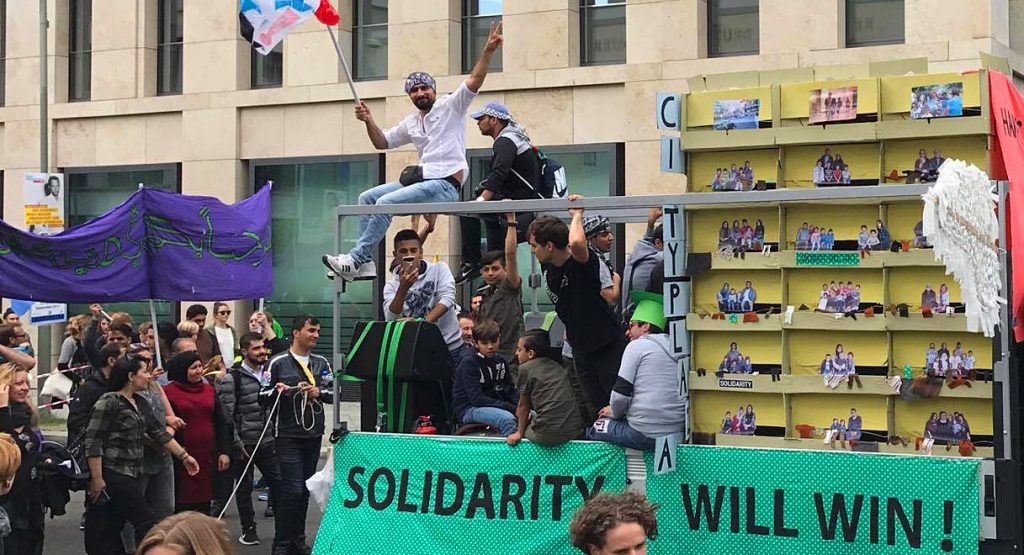 For  the parade on 16.9. we have reconstructed the City Plaza Hotel on our truck.  Then something amazing happened: the City Plaza Truck was squatted! Occupied by the families, who lived there by themselves short time ago and who are now spread in many cities all over Germany. They squatted the truck with all their energy, all their self-confidence and determination, in which they were already united in Athens. Together with a delegation of activists, who traveled from City Plaza Athen to Berlin, they transformed the truck into a space of living solidarity. It was a celebration of reunion for many and a place, in which they could express, that solidarity will continue.
To squat a hotel, which was abandoned for 7 years in the city center of Athens, was a conscious and political decision. City Plaza did accept the challenge that – in a world of global capitalism and increasing borders – solidarity remains a weapon in the struggle for a better and just future.
City Plaza became an example, which demonstrates, that it is possible that refugees live in the inner city and even in better conditions than in camps and in countless NGO-accomodations.
Moreover we consider City Plaza as a center for struggles against the inhuman refugee-policy of governments and against racist movements in the society. We show, that another way is possible to fight for social and political rights of refugees. Our answer is solidarity. This approach – as an example of struggle and not as a solution – guides us through everything, what we do and decide.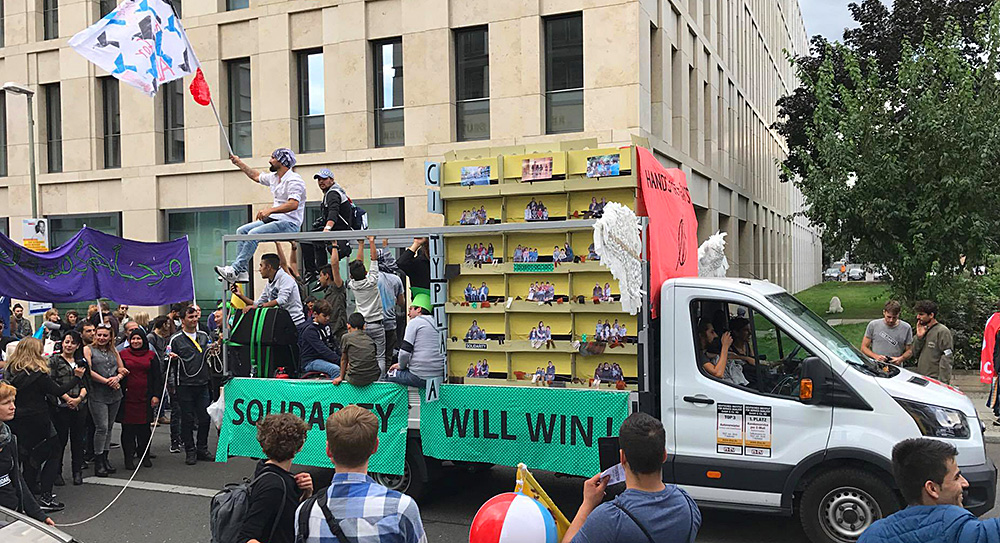 From where?
City Plaza is a self organized accommodation for refugees and a space of solidarity in the heart of Athens, Greece.
Why and when?
On 22nd of April 2016 refugees, volunteers and activists occupied the City Plaza Hotel, which was closed before for 7 years: 126 rooms on 7 floors. A reception, bar, dining room, storage, playground, health center, roof terrace, classroom and library. City Plaza is supported entirely by political solidarity and individual donations.
Who?
400 people live together in City Plaza. More than 100 families: 165 children, 100 men, 115 women, 35 locals, activists and volunteers.
OUR DEMANDS:
Abolishment of the dirty EU-Turkey-deal. Open borders and safe passages for refugees.
Full legalization of all refugees. No deportations to Turkey or elsewhere.
Accomodation for all refugees in adequate buildings in the city center. Requisition of hotels and empty houses for refugee-accommodation.
Free access to health- and education-services for all refugees.
Closing of all detention camps, no exclusion of refugees from the cities.
No criminalisation of the solidarity movement. Closing of the camps of shame not of solidarity structures. Against the government policy of repression and "management".
City Plaza Hotel – Athen
refugee accommodation and solidarity space city plaza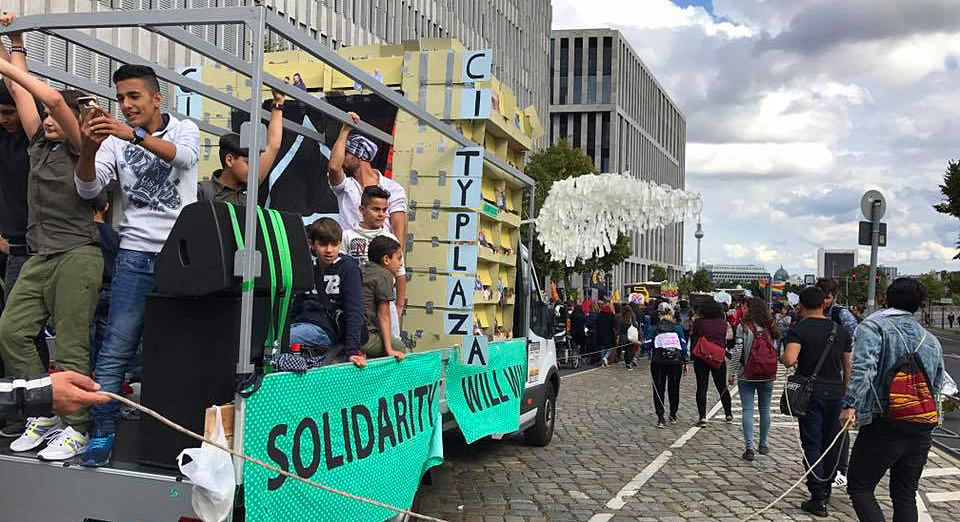 City Plaza Hotel – Athen : refugee accommodation and solidarity space city plaza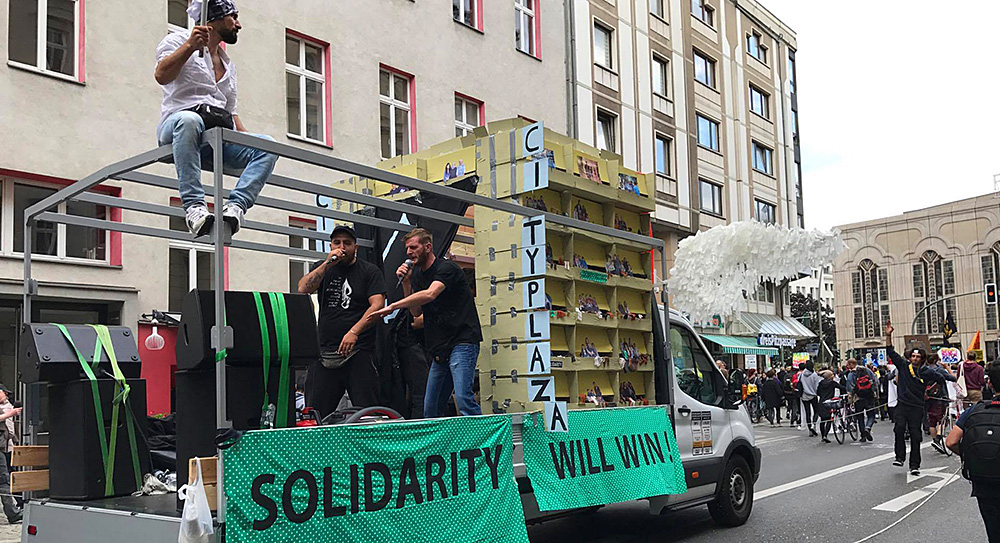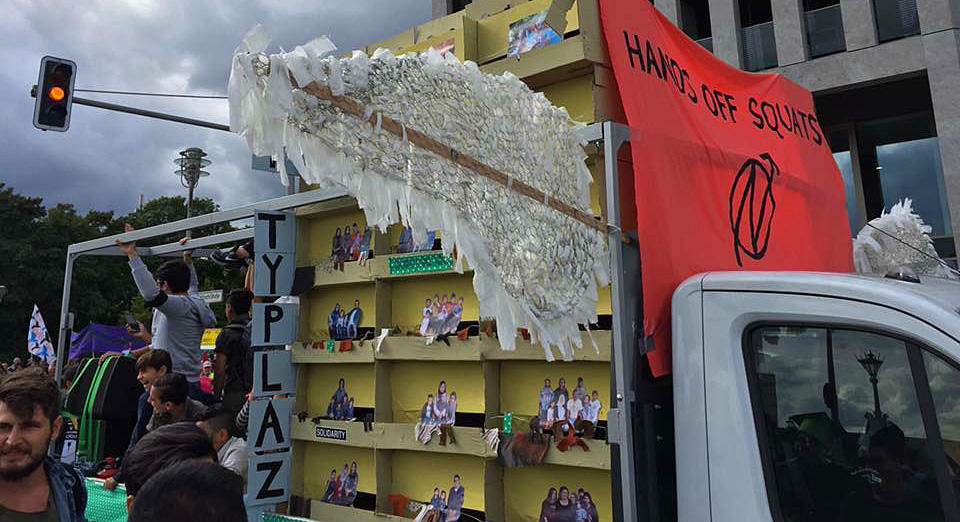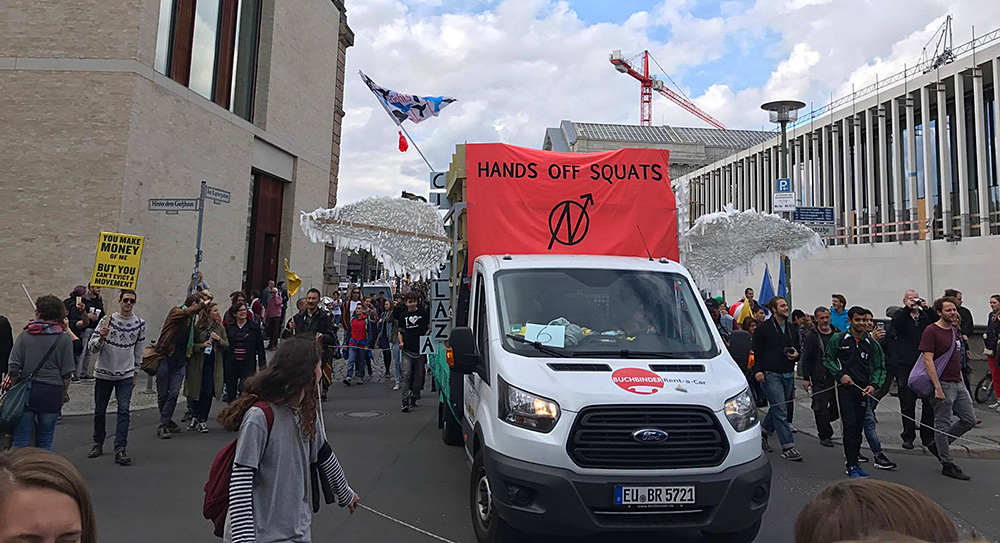 City Plaza Hotel – Athen : refugee accommodation and solidarity space city plaza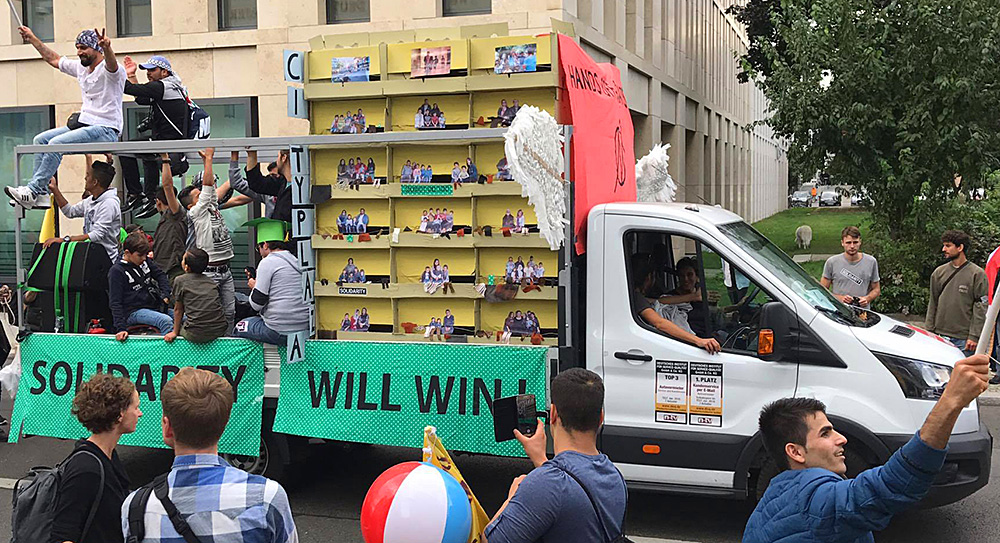 refugee accommodation and solidarity space city plaza
City Plaza Hotel – Athen