You see here our brand new mobilisation material for the parade which you can order directly from our swarming office. There are also print files for example for banners whcih you can download and order by yourself.
Material orders

please send your order to swarming(at)welcome-united(dot)org and tell us your adress, which product you order and the number for each product. We appreciate your donations for the material (our bank account).
Posters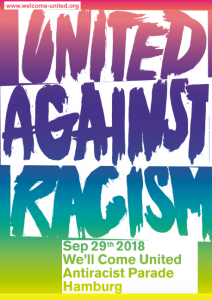 Poster DIN A2: UNITED AGAINST RACISM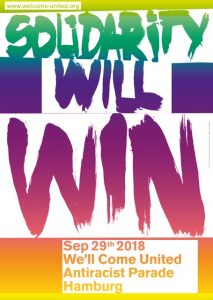 Poster DIN A2: SOLIDARITY WILL WIN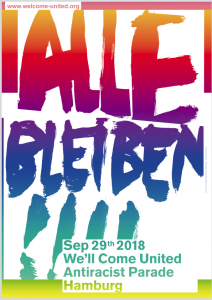 Poster DIN A2: ALLE BLEIBEN!!!!
Flyers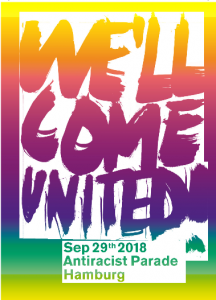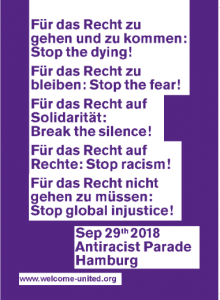 Small contact card 74x105mm
Stickers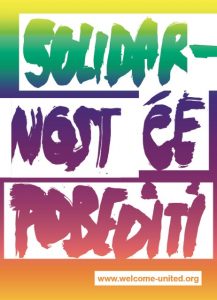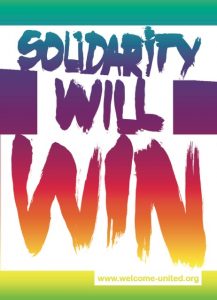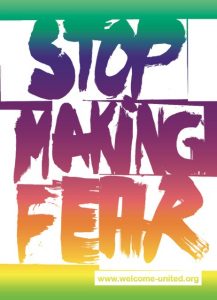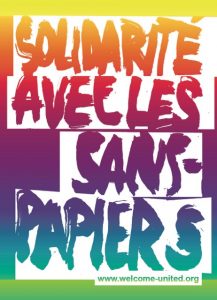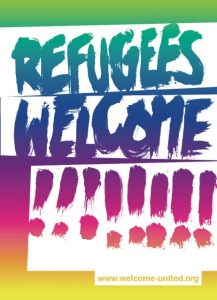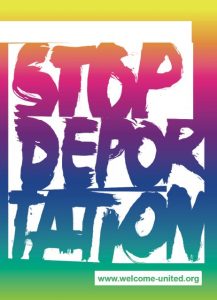 Our sticker can also be ordered onine at Black Mosquito:
https://black-mosquito.org/solidarite-avec-les-sans-papiers-soli-aufkleber.html
https://black-mosquito.org/ferries-not-frontex-soli-aufkleber.html
https://black-mosquito.org/stop-deportation-soli-aufkleber.html
Banners
download and order by yoursel in your local printshop (we recommend 400x120cm, mesh banner)

[Many thanks for graphics&design goes to
Büro Otto Sauhaus

, Berlln
]
Swarming
Please check our Swarming section for more information and support material from the Swarming office!